Accidents happen every day throughout the Volunteer State. In fact, some experts have said Tennessee drivers are some of the worst in the United States based upon factors such as collisions, DUI charges, and uninsured drivers per capita.
Earlier in 2021, the Tennessee Department of Safety & Homeland Security released multiple reports with data focusing on which counties in the state were the worst in regards to crashes involving uninsured drivers, fatalities, and injuries. The chart below breaks down the overall worst counties according to the Tennessee Department of Safety & Homeland Security based upon those findings.
Overall Crash Rate Rank By County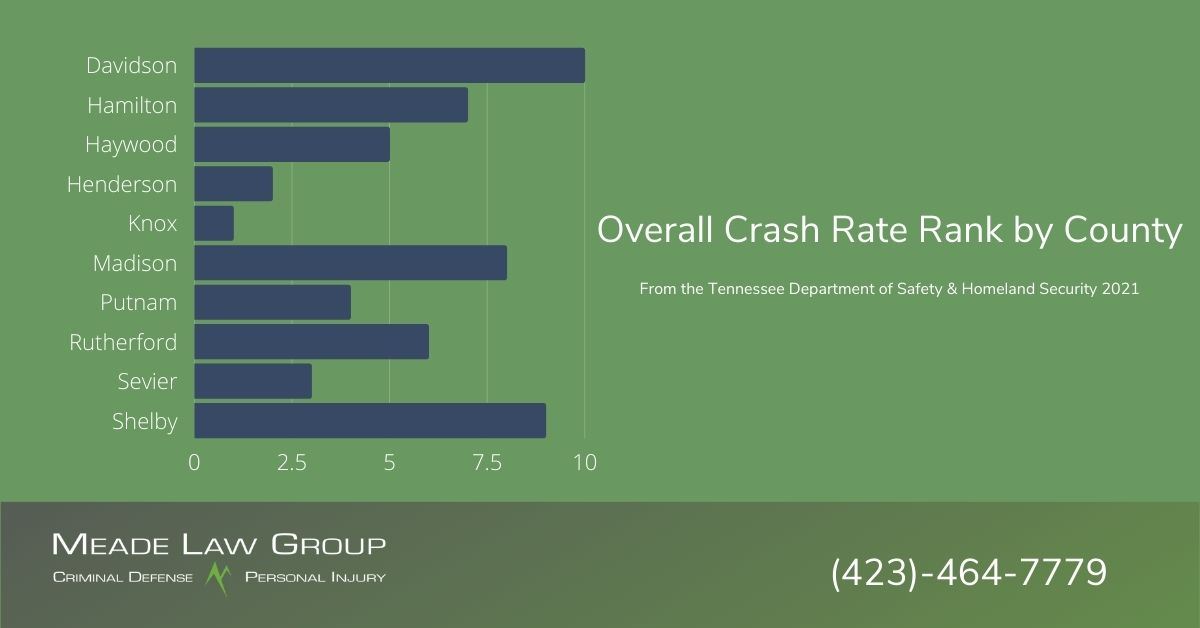 As you can see in the graph, Davidson, Shelby, and Madison counties are the overall worst counties for Tennessee drivers. Here in Johnson City, Washington County's overall ranking was 12th worst in the state, Carter County's was 46th, and Sullivan County's was 28th.
Fatal Crash Rate Rank by County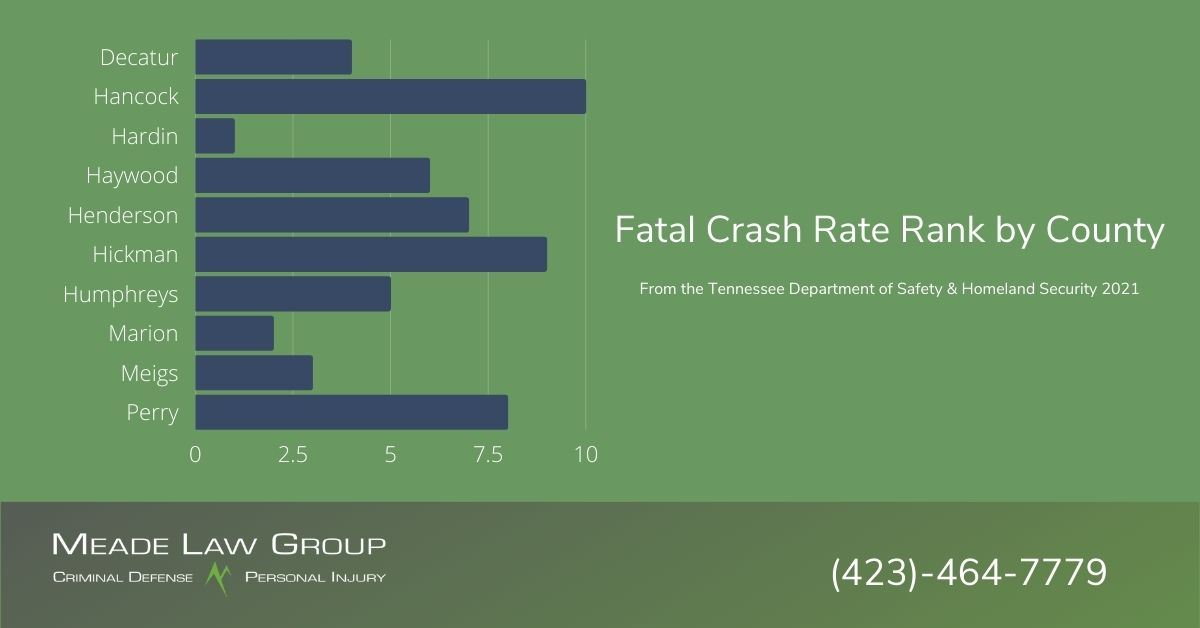 When it comes to fatal crashes in the state, Hancock, Hickman, and Perry counties are the most dangerous for drivers. Washington County ranks at 93rd, Carter County ranks at 81st, and Sullivan County ranks at 88th making Johnson City one of the safer areas in the state when it comes to the number of fatal crashes in the region.
Injury Crash Rate Rank by County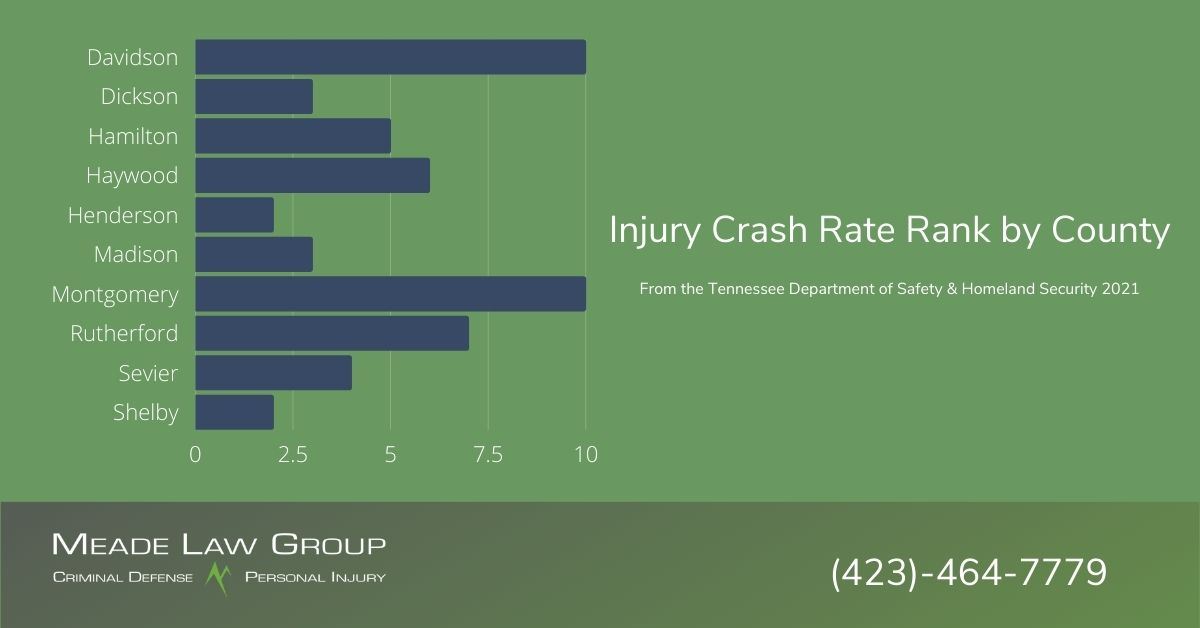 Looking at injury crashes, Montgomery, Davidson, and Rutherford counties had the most per capita according to the Tennessee Department of Safety & Homeland Security. Washington County was ranked 55th, Carter County was ranked 65th, and Sullivan County was ranked 38th in that same study.
If you were injured in a crash, you have the right to seek compensation for your injuries. That's where the team at Meade Law Group can help. With nearly 40 years of combined experience, our attorneys are ready to get you the justice you deserve. Contact us today for a free consultation — (423) 464-7779.