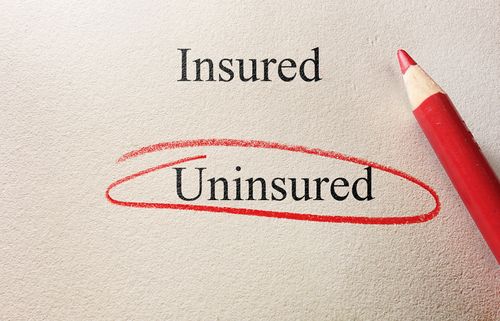 In situations when an individual is injured as a result of a negligence-related car accident, finding the liable party isn't always the problem. In fact, knowing who is responsible can be evident in many cases. However, what happens if other problems arise?
Unfortunately, one of the biggest problems that can occur is a situation in which the responsible party does not have insurance. Understanding what rights you may have in this case is very important. Here are some things you should know about what happens when a driver responsible for an accident does not have insurance.
What Rights Victims Have
Typically, the most effective way to seek compensation after an accident with an uninsured motorist is if you have this specific coverage through your own insurance company. Uninsured motorist coverage is meant to protect you should you be harmed by another driver who doesn't have their own insurance.
This is beneficial in a number of circumstances such as when the driver just doesn't have insurance, or when they flee the scene after an accident. There are some obstacles, however, that you may encounter with even your own insurance company.
Why Insurance Companies Contest Claims
Despite your own insurance company's claim to care about those to whom they provide coverage, they are often looking out for their own profit. This means they may try to deny your claim even if you have an uninsured motorist policy.
They may try to say that you were determined to be at fault, even if you were not. They may try anyway to reduce the amount of compensation you are set to receive because they want to protect themselves. This is why it's so important to hire a Johnson City car accident attorney who can help.
Hiring a Johnson City Car Accident Lawyer
Protecting your rights is the top priority of a car accident attorney. You may have a number of issues and obstacles you may encounter during this time, but hiring a professional legal advocate can help you. They can combat the claim of the insurance company using the evidence from the case.
At Meade Law Group, we have the experience necessary to help you. If your insurance company is denying your uninsured motorist claim despite you having coverage under your policy, we may be able to help you hold them to their word.
Discuss your potential case with our team! Call us today at (423) 464-7779.