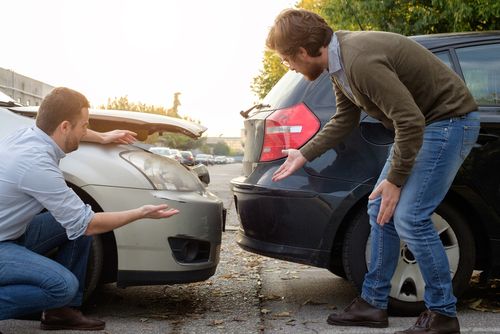 It's one of the more unfortunate things that a person can experience, yet car accidents are far more common than they should be. After an accident occurs, the individuals involved may suffer from significant injuries that impact their entire lives.
While there are a number of things that the individual can do after the crash, not everyone takes legal action simply because they have a misunderstanding of the legal system. They just don't know what to expect when they file a personal injury claim after a car crash.
Knowing some of the things that you should expect after a car crash can help you make a decision on moving forward. Before you take action, speak with a legal professional who can explain your rights, options, and what to expect.
Filing the Paperwork
Before you can even begin the process of a car accident claim, you need to ensure that the paperwork is properly and accurately filled out and filed. The paperwork is necessary, and without it, there may be problems that arise during the case.
Once you file the paperwork and the negligent party is served, they may be able to file a motion to dismiss the case completely. However, in most cases, the insurance company of the defendant may contact you to get some information regarding the case.
There are specific deadlines detailed by the statute of limitations that require you to file the lawsuit within a certain period. If you fail to do so, you may forfeit your rights to seek financial compensation.
Settlement Offers
Should the insurance company of the defendant recognize that their client is at fault, they may offer you a settlement. This is typically a lower amount that the insurance company hopes you'll accept in lieu of going to trial.
The settlement is the insurance company's way of protecting their own bottom line. Through a settlement, there is chance that trial can be avoided, and the insurance company can get out of this situation paying the least amount possible.
Going to Trial
As the victim, you have the right to deny the settlement offer and instead, seek maximum compensation for the injuries you have sustained. This also means putting the negligence of the defendant and tactics of their insurance company in the public eye.
Your trial could help you seek both economic and non-economic damages in a more effective manner, presenting your case to the courts and having others decide what you deserve. Having a strong lawyer on your side is one of the most important things to do during this time.
Why Seeking Compensation Is Important
Individuals who have sustained injury as a result of negligence are often left dealing with the hardships that follow, including physical pain and suffering, emotional trauma, and financial troubles from medical expenses, lost wages, and more.
Taking legal action can be a very helpful way should you successfully recover financial compensation. This means you may be able to more easily afford the financial hardships and focus more on your physical recovery.
Why Our Johnson City Car Accident Lawyers are the Right Choice
Since 1979, our firm has built a reputation for excellence. We have the skill, experience, and knowledge necessary to guide you throughout the entire process. When you need a Johnson City car accident attorney, you need someone who is dedicated to you and your needs.
At Meade Law Group, our legal team strives for representation without compromise. We go the extra mile to help you seek the most favorable outcome possible. You deserve justice. You deserve compensation. And we're here to help you.
Call our firm today at (423) 464-7779 to discuss your potential case in a free consultation. Our legal team is ready to provide the answers you need when you need them most.