CarMax is the nation's largest seller of used cars. According to CBS News, a coalition of 11 consumer groups are petitioning the Federal Trade Commission (FTC) to take action against CarMax. The issue is that CarMax makes a promise that all of the vehicles it sells are inspected for safety. Consumer groups argue that this claim is misleading because the company does not fix recalls.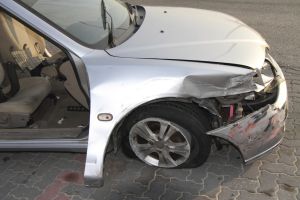 A defective vehicle can malfunction and cause a dangerous collision, so responding to recalls is essential to avoid accident risks. An experienced personal injury lawyer can represent victims of accidents caused by defective cars and help them to pursue a claim for compensation.
The Risks of Recalled Vehicles
The number of car recalls is at an all-time high. Many of the recalls that have occurred over this past year have involved serious and potentially fatal safety problems, including General Motors taking cars off the market due to faulty ignition switches.
Unfortunately, used car dealers like CarMax may not be keeping up with recall information or getting repairs made to the used cars on their lots that are recalled. There are essentially no effective regulations that make it imperative for car sales companies to do this. In fact, the National Highway Traffic Safety Administration (NHTSA) does not have the legal authority to require used car dealers to make recall repairs. Consumers are the ones who pay the price if they buy a car that has been recalled but not repaired.
Consumer safety groups are trying to force a change to the way CarMax does business since the NHSTA cannot help to protect the public. The groups include Consumers for Auto Reliability and Safety; the Center for Auto Safety; the Consumer Federation of America; the Consumers Union; the National Consumer Law Center; the National Association of Consumer Advocates; and U.S. PIRG.
A petition filed by the groups alleges that the claims made by CarMax "go beyond mere puffery" and would "likely mislead even sophisticated car buyers into believing that they do not need to have the vehicle inspected by an independent automotive technician of their choice or check them out themselves."
The claim the consumer groups are referring to is the promise that CarMax to conduct a 125+ point inspection of every vehicle it sells. CarMax even mentions dozens of specific components of vehicles that are checked before the vehicle is offered for sale. When consumers think that the car company is checking out all of the components, they may not stop to consider whether some of the components may have been recalled due to defects but not had the defect corrected.
CarMax has responded to the efforts of the consumer group indicating that new car manufacturers don't give used car retailers the authority to complete recall repairs. This is a problem with regulations on auto recalls that federal lawmakers would have to fix. In the meantime, consumers need to be responsible for their own safety by checking to see if the car that they are driving has been subject to a recall.
Meade Law Group serves Johnson City and the Tri-Cities. Contact us today at (423) 464-7779​or visit https://www.injury-lawyer-tn.com.