Bicycle riders face the risk of serious injury or death if drivers do not operate vehicles safely and share the road responsibly. Unfortunately, a recent report from the League of American Bicyclists reveals that drivers are too often failing in their obligation to riders. Too few of these drivers are being held accountable when they do cause deadly accidents and this needs to change.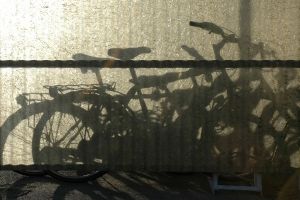 When a driver causes a bicycle accident, the victim of the crash or his or her surviving family members need to understand the law and pursue a claim for compensation. A personal injury lawyer can help.
Bike Accidents are Often Caused by Drivers
The League of American Bicyclists analyzed 628 fatal accidents in which bicycle riders were killed between February of 2011 and February of 2013. Data on bicycle crashes came from the National Highway Traffic Safety Administration (NHTSA) and was supplemented with information gleaned from newspaper reports on the collisions that occurred.
In 146 of the bicycle collisions, it was not possible for the researchers to determine the cause of the accident and in 33 collisions researchers could not determine the cause of death. In the remainder of the accidents, though, it was possible to find out what had occurred.
The research showed that often it was a driver of a passenger vehicle who was to blame for causing the accident. Only 94 bicyclists killed in deadly crashes were believed to have been responsible for causing the accident, with the remainder of crashes likely caused by the drivers of passenger cars. This included crashes caused by careless or distracted driving as well as crashes that were hit-and-runs where the driver fled the scene of the accident.
Based on the research into these collisions, the top causes of bike-rider deaths became clearer. Most bicyclists were killed in the following types of accidents:
Hit-from-behind accidents. These types of collisions were responsible for around 40 percent of fatalities despite the fact that they are not a very common type of bicycle crash.
T-bone or side-impact crashes. These types of accidents can occur when a biker is going straight and the driver turns into him. T-bone collisions account for about 10 percent of bicycle rider fatalities.
Head-on collisions. Around eight percent of deadly crashes involving bike riders happen when the bike and car strike head-on from the front.
Right hook accidents. These collisions were responsible for causing about six percent of bike-rider fatalities.
Failure to yield. Six percent of bike-rider deaths were attributed to drivers who did not yield the right-of-way despite the law requiring them to do so. Two percent were attributed to bicycle riders failing to yield.
Sideswipe collisions. About four percent of fatalities were caused by drivers swiping bikes from the side.
Bicycle riders need to know of the times when they are at the biggest risk of being involved in a crash. Drivers should also be sure they are aware of common types of bike accidents and that they are doing everything possible to prevent them from occurring.
Meade Law Group serves Johnson City and the Tri-Cities. Contact us today at(423) 464-7779​or visit https://www.injury-lawyer-tn.com.