This August, the National Highway Traffic Safety Administration (NHTSA) announced that the Department of Transportation (DOT) was taking new steps to combat pedestrian accident risks and to try to reduce the number of pedestrians dying in accidents each year. These new steps include both the launch of a new websites as well as grants that will be made available to the states.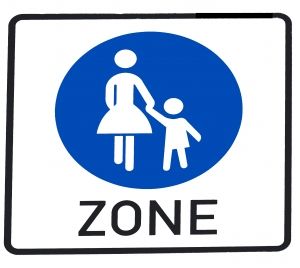 Our Johnson City pedestrian accident lawyers know that thousands of pedestrian accidents happen each year, with the Centers for Disease Control estimating that 4,280 people were killed and 70,000 injured in pedestrian crashes in 2010 alone. The DOT's new efforts will hopefully help to stop some of these deaths and serious injuries from occurring.
NHTSA Announces New Initiatives in the Fight Against Pedestrian Accident Deaths
While the CDC reported in 2010 that a pedestrian was killed on average once every two hours and injured once every eight minutes on average, things have actually gotten worse in recent years. The number of pedestrian accident deaths has risen steadily for the past two years, with 4,432 pedestrians killed in 2011. This was an eight percent increase as compared with the number of deaths in 2009.
The increase in deaths has occurred across all states and among all demographic groups throughout the United States. However, as the NHTSA made clear in its August press release, the majority of pedestrian deaths –- as many as three out of every four — happen in urban areas. A full 70 percent of the deaths occurred at a non-intersection and the same percentage occurred at night. Many of the deaths involved alcohol and even in the crashes where everyone was sober, dangerous decisions made by drivers, pedestrians or both were often the cause of the wreck.
Now, however, the NHTSA has announced that a new campaign has begun to try to make the roads safer for pedestrians. As part of the new initiative a comprehensive website has been created that will serve as a "one-stop shop website" with "safety tips and resources for local leaders, city planners, parents and others involved in improving pedestrian safety."
The websites can be found at the NHTSA's Everyone Is a Pedestrian website and the U.S. Transportation secretary, Anthony Foxx, emphasized that this sentiment is true: everyone no matter where he or she lives is a pedestrian at some point. This means everyone should have a reason to support pedestrian safety. The site's resources include guides for parents on how to teach safe walking to kids, as well as guides for community pedestrian safety advocates and reports on effective pedestrian projects that local governments can undertake.
In addition to the websites, a total of $2 million has been made available to help states combat pedestrian deaths. The $2 million will be handed out in the form of grants to cities with the highest rate of pedestrian deaths and can be used for education and enforcement initiatives. States will have until August 30 to apply for the grants that they can use to try to make their streets safer.
If you are in an accident in Johnson City, Tennessee, contact Meade Injury Law Group today at (423) 464-7779​for a free case consultation.