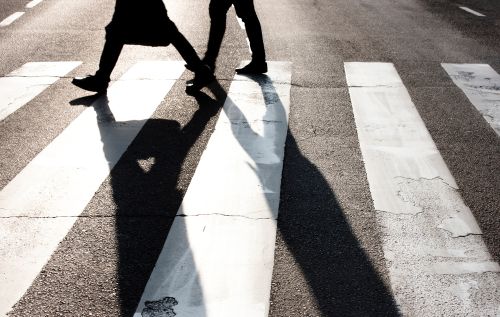 When you're walking down the road, do you ever feel as though something can go wrong and you may sustain significant injury? Not many people even think about the possibility of being involved in a pedestrian accident, but it unfortunately does happen more than it should.
Pedestrian accidents are some of the most serious and it's important to understand the damages that may be sustained, as well as the potential causes of a pedestrian accident and who may be held responsible for the injuries.
The Potential Injuries that May Be Sustained
The pedestrian in the accident is often at risk of catastrophic injuries because they don't have any kind of protections such as those inside a vehicle. Pedestrians are completely exposed and an accident can result in broken bones, traumatic brain injuries, or spinal cord injuries.
Unfortunately, in the most tragic situations, pedestrian accidents can result in a wrongful death, in which case the family of the decedent may file a lawsuit against the negligent party. In the event of an injury, the injured party may be the one to file the lawsuit.
How Do Pedestrian Accidents Happen?
There are a number of potential causes of pedestrian accidents with the main factor being negligence. However, for specifics, it should be noted that these actions may be considered negligence:
Drunk driving
Distracted driving
Fatigued driving
Reckless driving
For instance, if a person runs a red light because they are either not paying attention, drunk, or reckless, anyone in the crosswalk may be at serious risk of harm. The driver can come through the light at a high rate of speed and the damages can be fatal.
At Meade Law Group, our Johnson City pedestrian accident lawyers understand how difficult this can be for anyone who sustains an injury. We work hard to help you throughout the entire process so you know what to expect at every turn.