Leiana Marie Ramirez was three days shy of her second birthday when she was burned alive, strapped in a Graco Nautilus child safety seat. It would be another two years before recall of the seats made it to the New York Times.
The infant was passenger in her mother's Nissan Altima when it broke down in South Pasadena and was rear-ended while parked on the shoulder of the road. The car caught fire and the mother could not unbuckle her daughter's harness before finally being pulled away by onlookers as the car was engulfed in flames.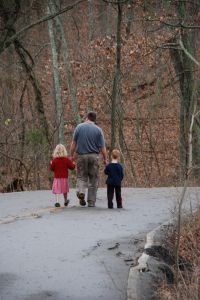 More than a year later, the National Highway Traffic Safety Administration opened an investigation that resulted in recall of the Graco Nautilus and 17 other models with defective buckles. Some parents complained they had to cut the belt webbing to free their children.
Perhaps no company better illustrates the blatant risk of dangerous and defective products than Graco Children's Products, a company that designs and manufactures products exclusively for use by children. Product liability lawyers in Tennessee understand that the company has a long history of hiding dangerous defects from both consumers and government regulators.
Graco aware of product defects prior to fatal accident
In the most recent case involving defective buckles, Graco later acknowledged it was "keenly aware of the issue," having received more than 6,100 complaints. However, the company argued the buckles were merely a consumer frustration and a consumer experience the company had been working to improve, and not a defect that required reporting to the government.
It's a story the company is familiar with telling. In 2005, record fines were levied against Graco when the Consumer Product Safety Commission announced a $4 million penalty against the Exton, Pennsylvania company for failing to inform the government in a timely manner of more than 12 million products that posed a danger to young children nationwide. At the time, CPSC and Graco recalled 1.2 million toddler beds and announced final corrective action plans for two other defective products.
The National Highway Traffic Safety Administration began preliminary investigation of the seat buckles in October 2012, after receiving 25 complaints through its Vehicle Owners Questionnaire database. The Ramirez family filed a product liability and wrongful death action in California Superior Court three days after the preliminary evaluation was opened by the NHTSA's Office of Defects Investigation.
In response, Graco blamed customers for allowing food, drink and other debris to accumulate in the buckle housing, making it difficult for the button to release the metal tongues. In other cases, Graco dismissed complaints as mere frustration or the "perception" of difficulty. But by February 2013, the NHTSA had compiled 128 complaints and the case had moved from preliminary investigation to engineering analysis.
The government's chief concern was that the buckle created "an unreasonable safety condition in that the unlatching of the buckle and/or the extracting of the child would take an excessive amount of time, or may not be possible at all in a post-crash or other emergency situation where time is a critical factor. Additionally, First Responders or Good Samaritans, who are unfamiliar with the buckles operation or its sticking characteristics, also may not be able to unlatch the buckle."
Recall issued for defective car seats
In January 2014 the NHTSA finally sent a recall request letter — a rare step in cases where a company has not issued a recall after government urging — for 5.6 million rear-facing infant and convertable booster seats.
In February, Graco filed a Notice of Defect and Noncompliance to recall about 3.8 million seats, including Cozy Cline, Comfort Sport, Classic Ride 50, My Ride 65, My Ride w/Safety Surround, My Ride 70, Size 4 Me 70, Smartseat, Nautilus, Nautilus Elite, and Argos 70 models. It declined to recall an additional 1.8 million rear facing infant seats, including the Snugride, Snugride 30, Snugride 32, Infant Safe Seat-Step 1, Snugride 35, Tuetonia 35, and Snugride Click Connect 40.
At this writing, the investigation continues as the NHTSA sent a special order to Graco on March 6, with another round of questions.
The product liability lawyers at Meade Law Group serve Johnson City and the Tri-Cities. Contact us today at (423) 464-7779​.