According to Yahoo Sports, a 73-year-old Tennessee woman was walking near a prestigious boys high school last June when she was hit in the head with a soccer ball. The soccer ball came from a nearby rooftop soccer field that is located on top of a three-story parking garage.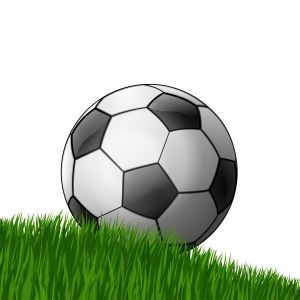 The soccer ball struck the victim on the left side of her head. The force and impact of the ball reportedly knocked her unconscious and threw her down on the right side of the street. She now claims she sustained serious injury and both she and her husband are plaintiffs in a lawsuit against the school.
Our Johnson City injury lawyers know that spectators and visitors at sporting events are occasionally hit with balls, pucks and other objects that leave the field and travel into the bleachers. Spectators are generally unable to recover compensation because it is assumed that those who attend sporting events accept the risk that a ball could hit them. However, this new claim raises questions about what happens if those nearby a sporting field are injured by a ball that strays far from where the sports action is taking place.
Liability for Sports-Related Injuries
The Tennessean reported that the senior citizen injured as a result of the incident with the errant soccer ball has had her life changed forever as a result of the injuries she sustained.
The woman was described as being vigorous and active prior to her injuries. She was active in her church, she exercised and she had a vibrant social life. Unfortunately, the head injuries that she sustained reportedly changed all that. She reports that she now suffers from lingering physical and mental injuries. She is suing to recover compensation for her loss and her husband, who is 76-years-old, is also a plaintiff because he indicates that he too is suffering because of his wife's physical and mental injuries.
The case will center on whether or not the school should be liable for the injuries sustained by this woman as well as on the extent of the damages suffered. If the school knew that the rooftop soccer field could present a risk to the public and was negligent in its design, then the school could potentially be held responsible for all injuries caused by its negligence.
For example, the school's failure to put up a net in order to prevent the ball from hitting someone three stories below could result in the school being held liable since it would be reasonable to assume that a soccer ball flying three stories off of a roof could easily injure someone.
If the school is found legally responsible for losses, this could set a precedent for liability in other situations as well, as such as for baseball games where a ball might leave the field and hit an innocent person who just happens to be in a nearby park while the game is going on. The liability of those who design and operate sporting fields, therefore, could be clarified and expanded by this case so injured victims will know whether they are likely to have a successful damage claim.
If you are in an accident in Johnson City, Tennessee, contact Meade Injury Law Group today at (423) 464-7779​for a free consultation.